Imagining . Inspiring . Impacting a Great Community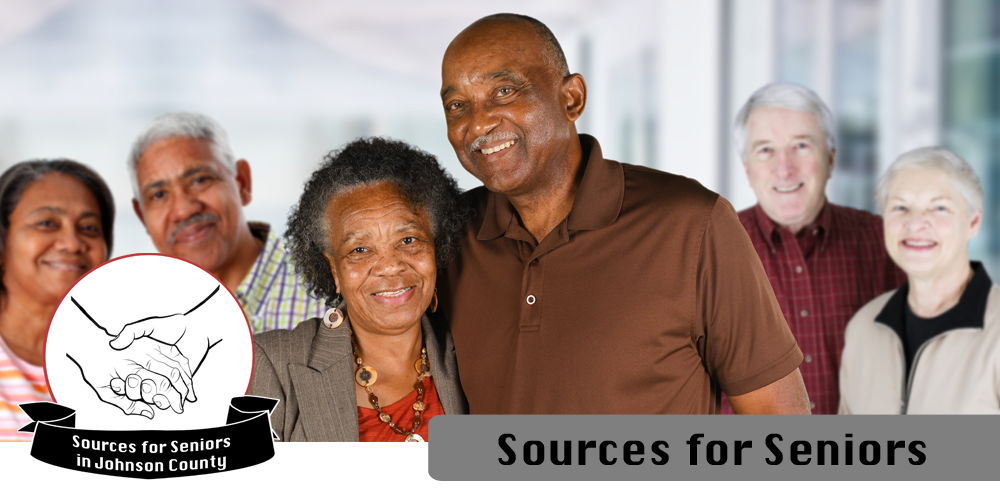 Welcome
Our mission is to promote independence and an enhanced quality of life for a diverse population of older adults residing in Johnson County, and to ensure that they and their caregivers have a trusted unbiased place to turn for information and resources.
We hope this site can be used as a tool for yourself, your parents, grandparents and neighbors by providing resources to enhance the quality of life for seniors in Johnson County. Click the topics below for easy access.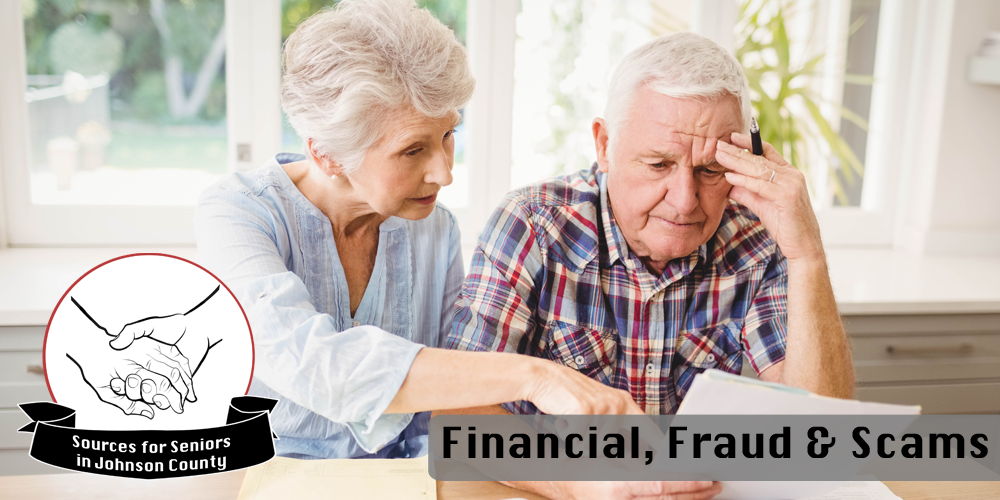 Seniors are a big target when it comes to scams and fraud. Many believe this audience is targeted due to having a "nest egg", owning their home and oftentimes because they are more trusting. Scam artists also target seniors because very few victims report the crime out of shame, thus allowing the scammer to move onto the next victim. As the old saying goes, "Knowledge is Power." Below are many tips and links to educate yourself, or your loved ones, and avoid being taken advantage of.
How to Avoid Scams
Don't be afraid to say no.

You don't have to talk to telemarketers—hang up if you are uncomfortable or you don't trust the caller.

Don't give in to high-pressure sales tactics.

Call the police if you feel threatened.

Don't reveal your credit card, bank account or Social Security numbers to unfamiliar companies or people.

Do your own research on charities and other solicitors.

It's your money—never be afraid to ask where it's going.

Before you invest, do your homework because you can lose money even on legitimate investments. Ask for a second opinion.

Get the details of all deals in writing.

Don't give anyone access to your computer or bank accounts that you don't trust.

Avoid shopping on eBay or craigslist unless you have a trusted expert helping you.

Don't pay for a 'free' prize. A common scam congratulates you on winning, but you'll have to pay for (shipping, carrier, hand delivery, taxes, processing fees, etc.) Don't do it!

Don't let family members take advantage and 'borrow' money repeatedly. It's ok to tell your grandchildren, children, etc.. "No". They are more than likely capable of fixing their financial situation without putting a strain on you.

If asked for emergency funds by family, ensure it is your actual relative as many scammers pretend to be your relative.

Don't answer the door or invite strangers into your home. (no matter their story)

Report any fraud.

If it sounds too good to be true, it probably is.

Where to Report a Fraud or Scam
Indiana Attorney General - Aggressively pursues those who cheat or deceive the elderly and offers online reporting resources.
Federal Trade Commission (FTC) - Offers or use their Online Complaint Assistant to report most types frauds. You also can call 202.326.2222.
AARP Fraud Watch Helpline - Call 877.908.3360 and receive assistance from their call center.
United States Department of Justice - Offers complaint steps through their Elder Justice Initiative.
Where to Learn More About Scams
Consumer Action Elder Fraud (English, Spanish and Chinese guides available.)
Where to Get Legal Representation
Find an Attorney in Johnson County
Other Resources About Scams, Financial Advice
Money Safety for Seniors by Old National Bank
Seniors Guide to Online Safety
Videos
Just Hang Up - An Investigative Report on Senior Scams by Dan Rather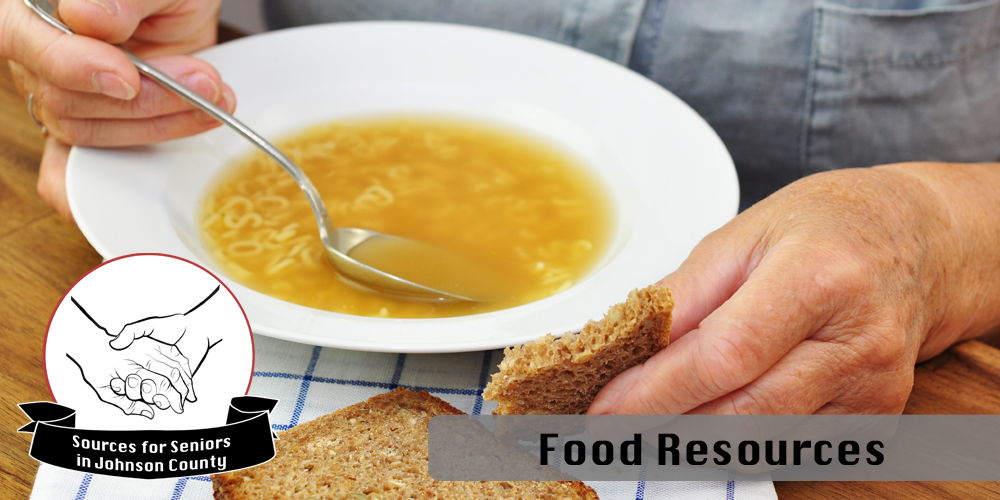 The following food resources have shown a commitment to bettering the lives of people throughout the area. During the past few years, Johnson County has experienced an accelerated and dramatic growth of individuals in need and at risk. The following address that need.
Pantries and Services
Calvary Baptist Church
200 Sunset Boulevards
Greenwood, IN 46142
317.881.5743
Website
Church of Acts
3740 South Dearborn
Indianapolis, IN 46227
317.783.2287
Website
Community Ministry Center
381 North Bluff Road
Greenwood, IN 46142
317.889.9560
Website
CUMC (Andrew's Harvest)
8540 US 31 South
Indianapolis, IN 46227
317.882.1549
Website
Grace Point Church
330 West Whiteland Road
New Whiteland, IN 46184
317.535.3512
Great Harvest Food Pantry
6766 US 31 North
New Whiteland, IN 46184
317.657.4998
Website
Humane Society Pet Food
3827 North Graham Road
Franklin, IN 46131
317.535.6626
Website
Hunger, Inc.
1416 East Epler Avenue
Indianapolis, IN 46227
317.782.3321
Website
The Interchurch Food Pantry of Johnson County
211 Commerce Drive
Franklin, IN 46131
317.736.5090
Website
Johnson County Senior Services
31 South State Street
Franklin, IN 46131
317.738.4544
Website
Loaves and Fishes Food Pantry
2601 East Thompson Road
Indianapolis, IN 46227
317.784.6925
Website
Lord's Locker
101 South Pleasant Street
Trafalgar, IN 46181
317.878.7708
Meals and More
4755 King
sway Drive,
Suite 200Indianapolis, IN 46204
317.254.3660 or 800.432.2422
Website
Our Lady of Greenwood
335 South Meridian Street
Greenwood, IN 46143
317.888.2861
Website
The Refuge/The Hope Centre
65 Airport Parkway, Suite 110
Greenwood, IN 46143
317.889.7338
Website
Salvation Army
325 Market Plaza
Greenwood, IN 46143
317.881.2505
Website
The Social of Greenwood
550 Polk Street
Greenwood, IN 46143
317.882.4810
Website
Southside Church of Nazarene
2515 East Thompson Road
Indianapolis, IN 46227
317.784.1373
Website
St. Francis and Clare Parish
901 Olive Branch
Greenwood, IN 46143
317.859.4673
Website
Trinity Broadcasting Network
2528 US 31 South
Greenwood, IN 46143
317.535.5542
Website
Free Hot Meals
(Call before arriving to ensure times haven't changed.)
Monday (5 to 7 p.m.)
Greenwood Christian Church
2045 Averitt Road
Greenwood, IN 46142
317.881.9336
Tuesday (11 a.m. to 1 p.m.)
Greenwood United Methodist Church
525 North Madison Avenue
Greenwood, IN 46142
317.881.1653
Tuesday (5 to 7 p.m.)
Turning Point Church
3600 US 31 North
Franklin, IN 46131
317.535.5200
Wednesday (5 to 6:30 p.m.)
Tabernacle Christian Church
198 North Water Street
Franklin, IN 46131
317.736.5088
Thursday (5:30 to 7:30 p.m.)
Mt. Auburn United Methodist Church
3100 Stones Crossing Road
Greenwood, IN 46142
317.535.8555
Friday (5 to 7 p.m.)
Grace United Methodist Church
1300 East Adams Drive
Franklin, IN 46131
317.736.7962
Special Meals
1st Mondays (5 to 6:30 p.m.)
Hopewell Presbyterian Church
677 West State Road 144
Franklin, IN 46131
317.736.6829
Each Friday (5:30 to 7:30 p.m.)
Resurrection Lutheran Church
445 East Stop 11 Road
Indianapolis, IN 46227
317.881.7854
3rd Mondays (6 to 8 p.m.)
Greenwood First Presbyterian Church
102 West Main Street
Greenwood, IN 46142
317.881.1259
3rd Saturday Pancake Breakfast (8 to 10 a.m.)
Greenwood First Baptist Church
99 West Main Street
Greenwood, IN 46142
317.881.3064
2nd and 4th Saturdays (5 to 7 p.m.)
Honey Creek United Methodist Church
2722 South Honey Creek Road
Greenwood, IN 46143
317.535.8851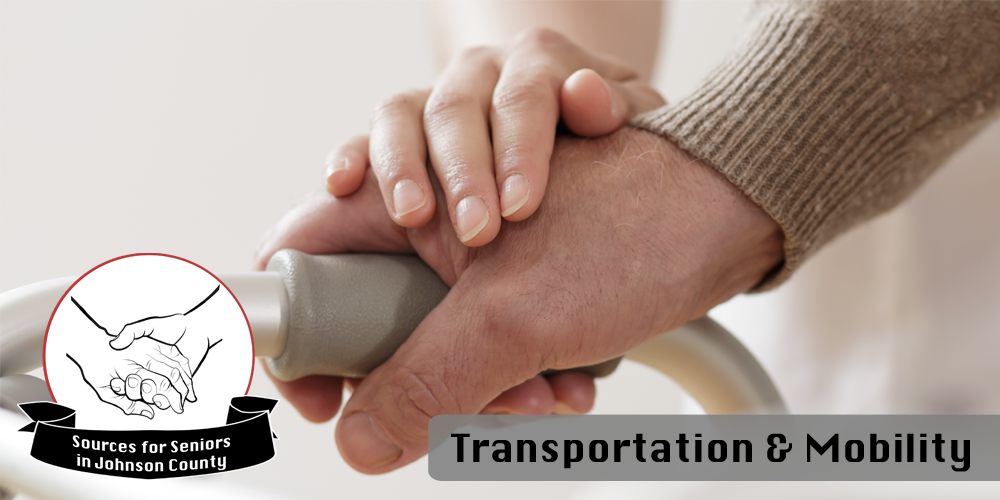 There are over 8.4 million senior citizens in the US who depend on others for their transportation. With very few transportation options in Johnson County, senior transportation is even more critical. The three transportation providers below are listed with the least cost at the top and most expensive at the bottom.
Transportation
Johnson County Senior Services
731 South State Street
Franklin, IN 46131
317.738.4544
Door to Door Service
Website
Access Johnson County
3500 US 31 South
Franklin, IN 46131
317.738.5523
Curb to Curb Service/Bus Routes
Website
Home Instead Senior Care
633 Library Park Drive, Suite G
Greenwood, IN 46142
317.888.4300
Website
Right at Home
5602 Madison Avenue
Indianapolis, IN 46227
317.536.0231
Website
Senior Helpers
494 South Emerson Avenue, Suite I-2
Greenwood, IN 46143
317.881.9700
Website
Transportation Concierge Services
4314 Guion Road
Indianapolis, IN 46254
317.522.0600
Door to Door Services
Website
Mobility
Making a well-informed decision about durable medical equipment (DME) is crucial when many seniors require the use of DME to remain healthy and independent. DME can be very expensive, so always ask the supplier about rent versus purchase and how much Medicare allows for any item and co-payment costs.
Henderson Health Supplies
100 East Jefferson Street
Franklin, IN 46131
317.736.6180
Website
Johnson County Senior Services (Free DME)
731 South State Street
Franklin, IN 46131
317.738.4544
Website
Access Mobility
4855 South Emerson Avenue
Indianapolis, IN 46203
317.784.2255 or 800.336.1147
Website
Home Health Depot
7781 US 31 South
Indianapolis, IN 46227
317.882.9532
Website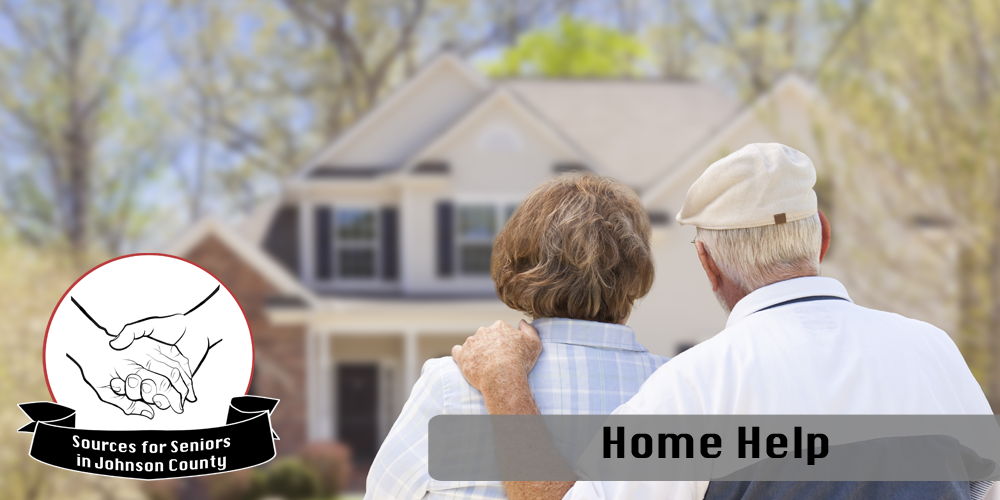 Our Home Help information below will enable you to find the appropriate resources to improve the living conditions of your home as you age to fit your lifestyle. These resources include home maintenance, lawn care, personal assistance, safety and interior/exterior home mobility improvements.
Services
Seniors Helping Seniors
In-home service for Seniors by Seniors
Companionship

Light Housekeeping

Meal Preparation

Transportation

Doctor Appointments

Yard Work

House Maintenance and Small Repairs

Overnight Stays (24-hour care)

Personal Grooming and Dressing

Mobility Assistance

Dementia/Alzheimer's Care

Respite Care

Home Instead Senior Care
Quality Care Delivered by Professional CAREGivers
Companionship and Home Helper

Personal Services

Alzheimer's or Other Dementias Care

Transitional Care Services

Care for Serious Conditions

Hospice Support

Meal Preparation

Transportation

Medication Reminders

Housekeeping

Incontinence Care

Website
24-hour Support and Resources
Cornerstone Home Healthcare
The Foundation of Quality Care
Skilled Nursing

Physical Therapy

Occupational Therapy

Speech Therapy

Medical Social Services

Home Health Aide

Senior Helpers
Care and Comfort at a Moment's Notice
Alzheimer's and Dementia Care

Companionship

Shopping & Errands

Housekeeping

Transportation

Meal Preparation

Medication Reminders

Hygiene Assistance

Access Mobility
Home Health, Mobility and Accessibility Products
Mobility Products

Lift Chairs

Stair Lifts

Vehicle Modifications

Accessibility Products

Home Health Equipment

Boomerang Home
Aging at Home is a Better Reality...With Safety, Comfort and Accessibility
Safety and Accessibility

Comfortable Living

Smart and Integrated

Lifestyle Investments

Renovations For Life, LLC
Enabling our Clients to Overcome the Obstacles of Daily Living
Accessibility Renovations

Consultation and Design Service

Renovations for Children

Servants at Work (SAWs)
Building Freedom One Ramp at a Time
Indiana Care Planning Council
Providing Various Resources for Families Caring for Seniors
Indiana Home Maintenance & Handicap Remodeling

Safe At Home
Aging and In-Home Solutions
Install grab bars in bathrooms; hand held shower units

Install banisters in stairwells and hallways

Install handrails on outdoor steps

Step transitions

Install motion detection lighting

Install smoke detectors

Clean, organize and remove yard trash and yard debris when approved by owner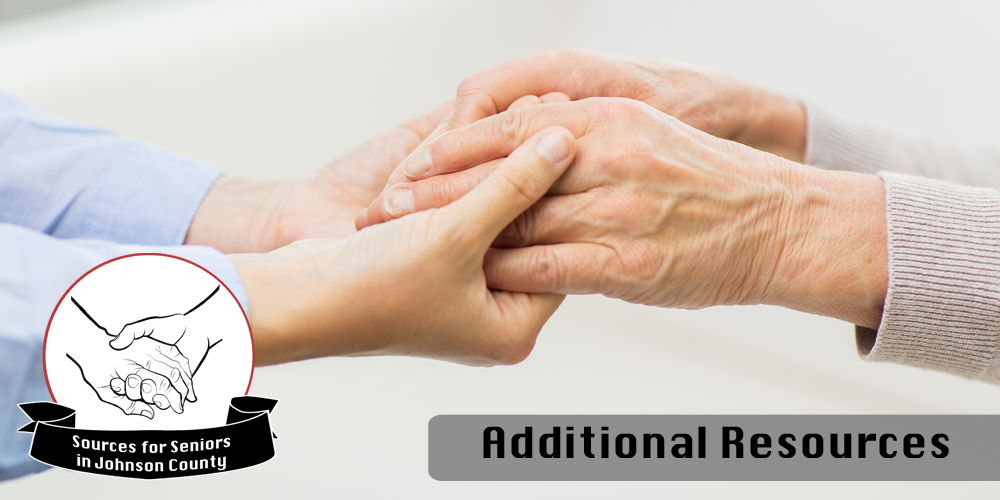 Disclaimer
All sources were carefully chosen, and our intent is to offer valid information and any referrals will treat you in an honest, fair and equitable manner. However, it is up to you to determine for yourself the integrity, experience or capability of any provider suggested within. Aspire Johnson County is not responsible if your experience with any of our referrals is not satisfactory. If you are aware of any inaccurate information or treatment, please email Aspire Johnson County.