Imagining . Inspiring . Impacting a Great Community
Reaching Globally to Secure Investment, Quality Jobs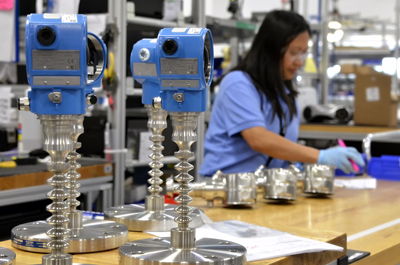 Aspire Johnson County is a program of the Johnson County Development Corporation. The JCDC leadership team launched the initiative in 2013 to help make our county even more competitive in the marketplace. The goal is to make Johnson County a great place to live, work , play and learn.
The Johnson County Development Corporation (JCDC) is a non-profit private/public partnership providing economic development services for companies throughout Johnson County, Indiana.
The services available include working closely with site selectors, providing comprehensive research and demographic information, coordinating between the state and the business for economic incentives, and meeting the unique needs of each community within our county.
JCDC's mission is to reach globally to enhance the county's quality of life, standard of living, and tax base by developing a diversified and high income employment environment, and creating new capital investment opportunities through the retention and expansion of our existing marketplace and the attraction of new companies to our county.
---
JCDC By the Numbers 2017
$363,176,393 million in new industrial capital investment

1,006 projected new jobs

161 projected jobs retained

137 leads

18 project successes

2 ribbon cutting events – Dia & Co, Endress+Hauser

2 groundbreaking – Franklin Shell Building, Fairfield Inn

24 site visits

20 companies on average at sponsored HR monthly roundtable lunches

5 familiarization tours for IEDC, Indy Partnership and site consultants around the county

2 new investors: DeWees Construction and T & W Construction

Other Successes 2017
Creation of the Southern Indiana Defense Network marketing team for Camp Atterbury, Muscatatuck with Bartholomew and Jennings County

Welcomed students from Kuji with the City of Franklin

Worked with the City of Franklin to re-certify the Franklin Business Park as Site-Certified Silver

Held employer workshop on transportation with the Greater Greenwood Chamber of Commerce

Lead LJC Economic Development Day and LJC 2.0

Participated on the I -69 county/Bargersville Transportation Steering Committee

Participated in tourism county visioning workshop

We also celebrate the growth of the following companies:
Aisin Logistics Facility, Franklin
Becknell, Greenwood
Clever Dogs Media, Greenwood
Dermatology Inc, Greenwood
Dia & Co, Greenwood
Direct Conveyors, Franklin
Fed-Ex, Greenwood
Innovative 3-D, Franklin
IT Luggage, Greenwood
Keronite International, Greenwood
Max Lite, Greenwood
Newgistics, Greenwood
Overton Carbide, Franklin
Peltz Shoes, Greenwood
Powder Metal Tech, Franklin
Scannell Properties, Greenwood
Shear/Peterson Group, Greenwood
Sunbeam, Franklin
Superior Systems and Supply, Franklin