Imagining . Inspiring . Impacting a Great Community
Explore Johnson County Childcare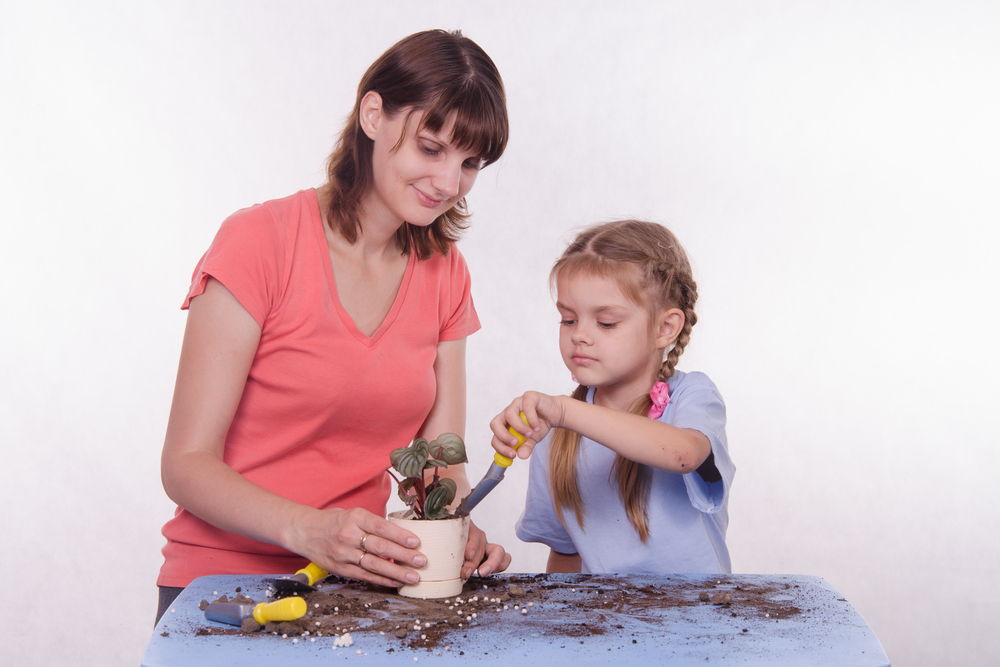 CRABAPPLE CREEK COUNTRY DAY SCHOOL
1448 RUNYON ROAD
GREENWOOD, IN 46143
http://crabapplecreekcountrydayschool.com/about
Services Provided: Preschool, Before and After School Care, Camps
GREENWOOD CHRISTIAN CHURCH CHILD CARE MINISTRY
2045 AVERITT ROAD
GREENWOOD, IN 46143
317-881-9970
https://greenwoodchristian.com/school/programs/daycare/
Services Provided: Childcare, Preschool, Grade School, Camps
SAINTS FRANCIS & CLARE CHILDCARE MINISTRY
5901 OLIVE BRANCH ROAD
GREENWOOD, IN 46143
317-215-2826
https://www.ss-fc.org/page.cfm?p=734
Services Provided: Childcare, Infants and Toddlers
MT. AUBURN CHRISTIAN CHILDREN'S MINISTRY
3100 WEST STONES CROSSING ROAD
GREENWOOD, IN 46143
317-535-8555
https://mtauburnumc.org/daycare/
Services Provided: Childcare, Preschool, Pre-K, Before and After School Care, Camps
FRIENDSHIP KIDS PRESCHOOL AND CHILDCARE
963 EAST WORTHSVILLE ROAD
GREENWOOD, IN 46143
317-535-2544
http://experiencefriendship.com/friendship-kids-preschool-childcare
Services Provided: Childcare, Age 1 to 4th Grade, Preschool
CENTER GROVE MONTESSORI
1607 WEST SMITH VALLEY ROAD
GREENWOOD IN 46142
317-883-0335
https://www.centergrovemontessori.com/
Services Provided: Preschool, Elementary School and before and after school care, Ages 2 ½ - 12
EARLY LEARNING COMMUNITY
899 COUNTY ROAD 150 WEST
GREENWOOD, IN 46143
317-883-7099
http://www.jclearningcenters.com/
Services Provided: Nonprofit Early Childhood Program, Ages 3-5
KIDS KINGDOM EARLY LEARNING CENTER
560 N EMERSON AVENUE
GREENWOOD, IN 46143
317-743-8628
https://www.kidskingdom1.com/
Services Provided: Childcare, Ages Infant to 12 Preschool, Pre-K
KELLEY'S DAYCARE
3919 SHADOW HILL LN.
GREENWOOD IN 46142
317-881-7089
Services Provided: Childcare, Ages Infant to 12
ADVENTURES CHILD CARE & LEARNING CENTER, INC.
300 WESTERN BOULEVARD
GREENWOOD, IN 46142
317-888-9200
http://home.adventureschildcare.net/
Services Provided: Childcare, Preschool, Pre-K, Before and After School Care
RAINBOW CHILD CARE CENTER
3438 W SMITH VALLEY RD
GREENWOOD, IN 46142
317-885-5900
https://www.rainbowccc.com/greenwood/
Services Provided: Childcare Infants to 12, Before and After School care
GODDARD SCHOOL, THE
5044 BANCROFT LANE
GREENWOOD, IN 46142
317-884-1850
https://www.goddardschool.com/indianapolis/greenwood-bancroft-lane-in
Services Provided: Childcare, Preschool, Pre-K, Kindergarten, Before and After School Care, Camps
RISEN LORD MONTESSORI SCHOOL
3758 West Whiteland Road
Bargersville, IN 46106
317-535-6728
https://www.risenlordlc.org/risen-lord-montessori-school
Services Provided: Preschool (Early Childhood Program), Ages 3 to 6
VICTORY CHRISTIAN PRESCHOOL
1720 NORTH GRAHAM ROAD
FRANKLIN, IN 46131
317-736-8364
http://victorycc.life/preschool
Services Provided: Part Time Preschool, Ages 2 – 5risen
CHILDTIME LEARNING CENTER
565 TRACY RD.
WHITELAND, IN 46184
317-535-7880
https://www.childtime.com/your-local-school/whiteland-in-1654
Services Provided: Daycare, Preschool, Before and After School Care
DEBBI'S DAYCARE
556 SUNNY LANE
WHITELAND, IN 46184
317-535-9689
Services Provided: Childcare, Ages Infant to 18
SAWMILL WOODS PRESCHOOL
700 SAWMILL ROAD
NEW WHITELAND, IN 46184
317-535-2069
http://www.cpcsc.k12.in.us/o/swp
Services Provided: Preschool, Before and After School Care, Ages 3 to 5
GIGGLES OF FUN
55 RYPMA ROW
NEW WHITELAND, IN 46184
317-535-9759
Services Provided: Childcare, Ages Infant to 12
KING'S KIDS CHILDCARE MINISTRIES OF NEW WHITELAND BAPTIST CHURCH
520 SAWMILL ROAD
NEW WHITELAND, IN 46184
317-535-4857
http://www.newwbc.org/daycare-inquiry
Services Provided: Daycare, Before and After School Care (for Break O Day and Sawmill Woods Elementary Schools)
KID CITY ACADEMY
1950 NORTH GRAHAM ROAD
FRANKLIN, IN 46131
317-736-2489
http://www.kidcityacademy.net/
Services Provided: Childcare, Year Round Preschool, Full-day Kindergarten, Before and After School Care, Summer Camp, Ages 6 weeks to 13
CANARY CREEK HEAD START
486 NORTH MORTON STREET
FRANKLIN, IN 46131
812-372-8407
http://www.hsi-indiana.com/
Services Provided: Childcare (for families who have incomes below the federal poverty level), Ages 3 to 5
SHERI'S SAFARI DAYCARE
948 W Jefferson Street
FRANKLIN, IN 46131
317-738-9114
Services Provided: Childcare. Ages Infant to Age 12
FRANKLIN COLLEGE
101 BRANIGIN BOULEVARD
FRANKLIN, IN 46131
317-738-8749
https://franklincollege.edu/about-fc/community-relations/
Services Provided: Summer Camps
FRANKLIN PARKS AND REC
396 BRANIGIN BOULEVARD
FRANKLIN, IN 46131
317-736-3689
https://www.franklin.in.gov/department/?structureid=22
Services Provided: Preschool ages 3 - 5, Summer Camps
GIRLS INC. OF JOHNSON COUNTY
200 EAST MADISON STREET
FRANKLIN, IN 46131
317-736-5344
http://www.girlsincjc.org/
Services Provided: After School, Summer Camps
LEARN A LOT PRESCHOOL
TURNING POINT CHURCH
3600 NORTH MORTON STREET
FRANKLIN, IN 46131
317-535-5200 Extension 5
https://learnalotprek.weebly.com/
Services Provided: Preschool, Ages 3 and 4, Pre-Kindergarten, Ages 4 and 5
HONEY GROVE EDUCATIONAL CENTER, CENTER GROVE
2911 S MORGANTOWN RD SUITE 300
GREENWOOD, IN 46143
317-887-5500
http://www.honeygroveeducation.com/
Services Provided: Childcare, Ages 6 weeks to 12, Preschool, Pre-K
BUILDING BRIDGES EARLY LEARNING CENTER
1211 N MADISON AVE
GREENWOOD, IN 46142
317-371-0517
http://www.buildingbridgeselc.net/
Services Provided: Childcare, Preschool, Pre-K, Before and After School Care, Camps, Ages Infant to 12
CELEBRATE LIFE CHILDCARE
730 FRY ROAD
GREENWOOD, IN 46142
317-882-6141
https://www.celebratelifechildcare.net/
Services Provided: Childcare, Ages 4 weeks to 12
ALTERNATIVE DAYCARE II
56 CRESTVIEW DRIVE
GREENWOOD, IN 46143
317-881-6244
317-332-0533
https://www.facebook.com/pages/category/School/Alternative-Daycare-II-1257718971010798/
Services Provided: Childcare, Ages Infant to 12
THE CHILDREN'S COTTAGE ACADEMY
3366 FAIRVIEW ROAD
GREENWOOD, IN 46142
317-787-2990
317-850-8850
https://www.tcc-academy.com/
Services Provided: Preschool ages 3 - 5
EARLY LEARNING COMMUNITY
99 CRESTVIEW DRIVE
GREENWOOD, IN 46143
317-883-7099
http://www.jclearningcenters.com/
Services Provided: Nonprofit Early Childhood Program, Ages 3-5
BRIGHT BEGINNINGS ACADEMY
512 SOUTH MADISON AVENUE
GREENWOOD, IN 46142
317-910-7357
https://bright-beginnings-academy-day-care-center.business.site/
Services Provided: Childcare, Ages Infant to 5, Preschool
KINDER CARE LEARNING CENTER #1813
980 SOUTH STATE ROAD 135
GREENWOOD, IN 46143
317-882-7775
https://www.kindercare.com/our-centers/greenwood/in/301813?utm_campaign=KC_Local&utm_source=GMB&utm_medium=Profile&utm_content=301813
Services Provided: Childcare for 6 weeks to 12, Preschool, Pre-K, Kindergarten, Before and After School Care, Camps
THE LEARNING ZONE AT SOUTHLAND
5800 WEST SMITH VALLEY ROAD
GREENWOOD, IN 46142
317-883-8977
https://www.southlandchurch.org/learning-zone
Services Provided: Childcare, Preschool, Pre-K, Summer Camp for Elementary Grades 1 to 5
KIDS IMAGINATION DISCOVERY STATION
671 Greenway Street
Greenwood, IN 46143
317-443-4853
https://www.kidsimaginationdiscoverystation.com/
Services Provided: Childcare, Infants to Age 13
HONEY GROVE EDUCATIONAL CENTER, BARGERSVILLE
4990 N 500 W
BARGERSVILLE, IN 46106
317-887-5500
http://www.honeygroveeducation.com/
Services Provided: Childcare, Ages 6 weeks to 12, Preschool, Pre-K
PRINCE OF PEACE UNITED CHURCH OF CHRIST - PRESCHOOL
3050 SMOKEY ROW ROAD
BARGERSVILLE, IN 46106
(317) 535-7712
http://uccprinceofpeace.com/preschool/
Services Provided: Preschool, Ages 3 to 5
MISS JACKIE'S DAYCARE
341 PARK FOREST EAST DRIVE
NEW WHITELAND, IN 46184
317-535-4411
Services Provided: Childcare, Ages Infants to 18
SMART START EARLY LEARNING PROGRAM
203 Commerce Dr.
Franklin, IN 46131
(317) 738-9200
http://www.smartstartfranklin.com/
Services Provided: Preschool. Ages 3 - 5
DISCOVERY CENTER
752 INTERNATIONAL DRIVE
FRANKLIN, IN 46131
317-736-3361
Services Provided: Childcare, Preschool, Ages 6 weeks to 5
EARLY LEARNING COMMUNITY
100 EAST MADISON STREET #2330
FRANKLIN, IN 46131
317-738-0055
http://www.jclearningcenters.com/
Services Provided: Nonprofit Early Childhood Program, Ages 3-5
ALL GOD'S CHILDREN PRESCHOOL
GRACE UNITED METHODIST CHURCH
1300 EAST ADAMS DRIVE
FRANKLIN, IN 46131
317-494-6070
https://www.franklingrace.org/preschool.html
Services Provided: Childcare, Preschool, Ages 1 to 5
BOYS AND GIRLS CLUB OF FRANKLIN
101 NORTH HURRICANE STREET
FRANKLIN, IN 46131
317-736-3695
https://www.bgcf.net/
Services Provided: After School Care, Summer Camps
LITTLE FEET ACADEMY
5557 EAST STATE ROAD 44
FRANKLIN, IN 46131
317-738-2632
https://www.facebook.com/5557Littlefeetacademy/?ref=py_c
Services Provided: Childcare, Ages Infant to Age 5
COUNTRY KIDS PRE-SCHOOL & CHILDCARE
6 TRAFALGAR SQUARE
TRAFALGAR, IN 46181
317-878-2373
https://www.facebook.com/countrykidspreschoolchildcare/
Services Provided: Services Provided: Childcare, Preschool, Pre-K, Before and After School Care
PEGGY'S DAYCARE
8343 S 500 W
Trafalgar IN 46181
317-878-5135
Services Provided: Childcare, Ages Infant to 16
SOMETHING SPECIAL CHILDCARE
5773 S 125 W
Trafalgar, IN 46181
317-627-1722
https://www.facebook.com/SSDC317/
Services Provided: Childcare, Ages Infant to 16
ALL ABOUT THE KIDS
7895 Bolin Drive
Ninevah, IN 46164
317-933-2287
Services Provided: Childcare, Ages Infant to 12
GENERATIONS TO COME
100 S Pleasant St
Edinburgh, Indiana 46124
812-526-2094
https://www.facebook.com/GenerationstoComePreschool/
Services Provided: Childcare, Infants to Pre-K

Questions to Ask a Childcare Provider
Explore Johnson County Childcare
Download a list of basic questions you should be asking the director of a daycare center or a childcare provider.

Johnson County Public Library
The library provides regular blogs with helpful hints and great ideas to use when spending time with your young children. You also can download the free book "First Teacher: A Mom's Guide to Helping Your Little One Learn".

Ultimate Guide to Self Care for New Moms
Johnson Memorial Health
This guide will help you know what to expect and provide ways to make this transition easier. It cover topics like: Why self care is important, ways to take care of yourself physically and emotionally, and tips for the entire family.

ChildCareIndiana.com
Paths to QUALITY™ is the QRIS system for early care and education programs in Indiana.

Office of Early Childhood and Out of School Learning
Indiana Family Social Services Administration
Information on the state's childcare assistance program, provider inspection reports and mandatory reporting resources.