Imagining . Inspiring . Impacting a Great Community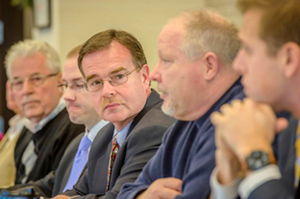 Following Progress on Our Work
Our Aspire Johnson County volunteers have been researching, understanding and addressing important issues and projects in our community.
We meet monthly in our large group to explore larger opportunities and challenges in our community. Smaller groups then plan and execute initiatives that make Johnson County a great place to live, work and play.
Below are meeting minutes and updates from our general organization meetings and project teams.
Large Group Meetings
2019
2018
2017
2016 Large Group Meeting Notes
2015 Large Group Meeting Notes
2014 Large Group Meeting Notes
2013 Large Group Meeting Notes
Community Engagement Team
2019
2018
2017
2016 Placemaking Team Meeting Minutes
2015 Placemaking Team Meeting Minutes
Talent, Retention and Attraction Team
2019
2018
2017
January 14, 2014 Healthcare Roundtable
Growth and Planning Team
2019
2018
2017